When it comes to choosing the right best home theater system in india with wireless speakers for your setup we are prone to look for some specific criteria about it.
We usually look for a hi-fi theater for a best possible video and audio output, combining them for a complete enjoyment. The third factor we take into account is the price. This time, we have compiled best home theater systems for those who don't want to spend more than 30k.
Things to Look Out For When Buying a Home Theater
Build
Plastic and natural wood are the main materials from which speakers are built: how to choose the best? Plastic is cheaper but is characterized by resonant sound, which affects the sound quality as a whole. Therefore, it is necessary to give the wood the advantage, if not for all speakers, then at least for the subwoofer.
Sound
Characterized by the frequency range. The indicator provides reliable sound reproduction. Speakers can be considered good if they can reproduce an entire audio range of 20 to 4000 Hz.
Acoustics
Despite the obvious importance of all home theater components, the soul is in good acoustics. Choose the home theater which can create good acoustics according to the room you want to use it in.
Power
The lack of power amplifier has a negative impact on the sound dynamics and its volume, but if the amplifier output is larger than the power of speakers, the speakers can be damaged.
Connectivity
The more different devices you can connect to the system, the system is better, but also, more expensive.
Price
It's obvious that the price is one of the most important parts of choosing the right system. Be careful about buying overpriced or more expensive ones if you don't actually need such power.
For admirers of beautiful display presentation and terrific sound, we present you top 10 home theaters under 30k.
1. Philips HTB5580/94
2. Philips HTD5520/94
3. Logitech Z906 Surround Sound
4. Sony BDV-E3200 Blu Ray
5. Sony DAV-TZ145
1) Empower the home entertainment experience with Phillips best home theater system in india with wireless speakers. Provides a powerful 1000 W with a deep bass effect and a pervasive 3D Blu-ray Disc playback.
2) With Dolby TrueHD and DTS-HD Master Audio Essential content from Blu-ray Disc media will convey the best sound possible.
3) The reproduced sound is almost no different from the studio's original, so you'll hear exactly what you need to hear. The bass isn't up to the task with this one, but it can be fixed by modifying the subwoofer.
4) Active 3D technology uses the latest generation of fast-overlaying screens to achieve true depth and realism in full HD 1920 x 1080 resolution.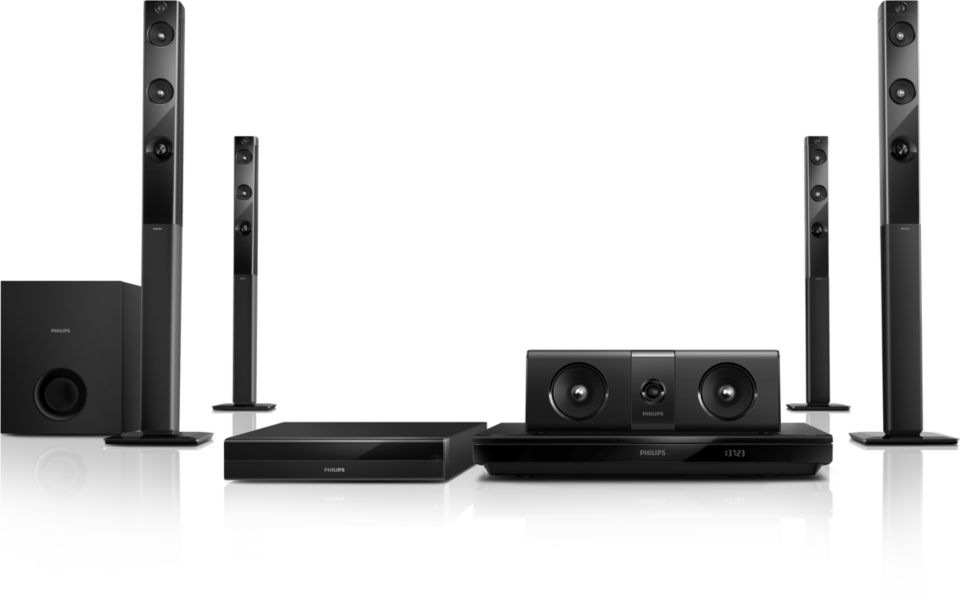 Get Rupees 999/- Discount on Purchase by using this link.
5) Blu-ray offers uncompressed surround sound that makes your sound experience incredibly real, however, for optimal sound output, utilization in small rooms is the best choice.
6) Simply pair your Bluetooth devices with NFC (Near Field Communications) technology for one-touch connectivity. You can slide your NFC-enabled smartphone or tablet with the NFC area on the speaker to turn on the speaker, start Bluetooth pairing, and start streaming music.
7) Nothing is perfect and this product has its flaws too. Although the features are decent and quite useful, the Bluetooth range is not that great. Also, the material is very dust-attractive. Overall, features this product provides are really worth the price.
1) The Philips HTD5520/94 best home theater system in india with wireless speakers is a perfect device to supplement your multimedia enjoyment. It comes with a technology that achieves ideal sound quality and, together with additional features like Dolby sound and bass pipes, delivers intense and fresh sound.
2) The polished body design of this home theater will easily match your room theme while the minimized structure and space sparing design makes it simple to accommodate. This appliance is also equipped with the karaoke feature to improve your entertainment.
3) The 1000W RMS reproduction of this device conveys strong and clear sound so you get the opportunity to appreciate theater-like sound sharpness at your home. The speakers have double bass pipes that guarantee profound bass output.
4) This device is adorned with an easy connectivity. To boost video output, this home theatre comes with HDMI support that lets you watch images in HD quality. It also features the Bluetooth for seamless connectivity with other devices.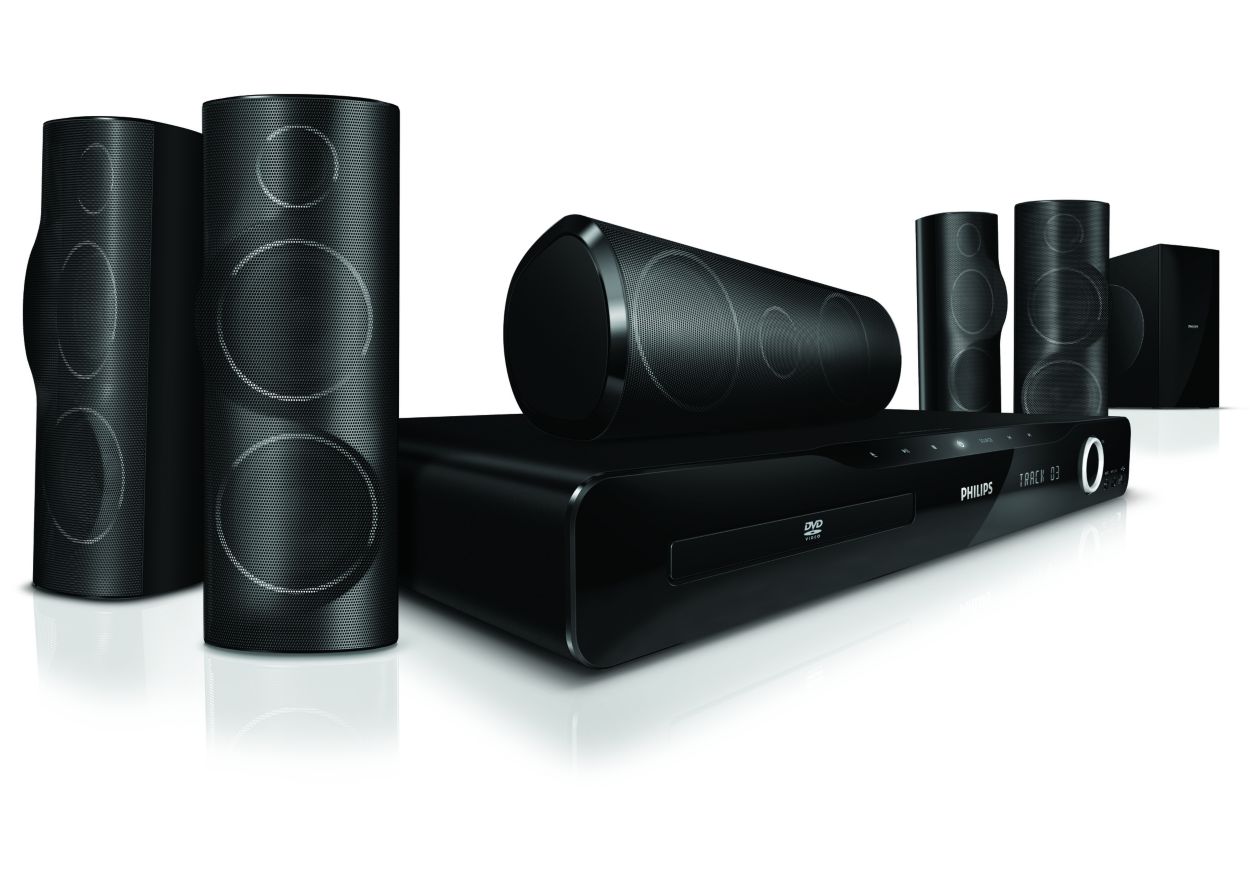 Get Rupees 999/- Discount on Purchase by using this link.
5) It supports standard audio and video formats, but not that many of them. This is where the unexciting elements come to play. The Philips HTD5520/94 does not support that many formats, which can create some problems for users. For example, there is no support for commonly used MP4 and MKV formats.
6) Some users have reported bad FM signal and generally unsatisfying sound when listening to FM. The bass is also a bit stronger compared to other frequencies.
Since there are many mixed feeling about this particular product, our advice is to choose for yourself and see what fits you well.
1) The Logitech Z906 is a 5.1 set of THX-certified amplifiers and speakers packed in a completely new design the best home theater system in india with wireless speakers. Logitech lists the 500W RMS power of which the 165W goes to the subwoofer.
2) The 5.1. speaker system enables the decoding of soundtracks encoded in Dolby Digital or DTS format, which gives detailed surround sound. If you love basses that can shake your home, then by setting a subwoofer with side-firing technology you will achieve a bass without any distortions.
3) Logitech surround speakers can convert dual channel stereo into full surround sound experience.
Designed to be compatible with the existing home entertainment system in your living room. You can simultaneously connect up to six audio devices.
4) They feature an easily readable screen, and a stackable design so that the control consoles look harmonious with your home entertainment system.
Get Rupees 999/- Discount on Purchase by using this link.
5) To achieve greater comfort, the added wireless remote control allows you to control while listening without getting out of the couch. Additionally, the sound from satellites placed on the walls transforms each room into a real cinema hall.
6) After stating what's good, let us focus a bit on the downsides. Weak power section makes this product a less likely to last long and Logitech doesn't provide much service to this product after warranty gets over.
1) BDV–E3200 is a 5.1 1000 W Blu-Ray system with an inbuilt amplifier. It supports Blu-Ray 3D, for a stunning 3D movie enjoyment, but you will need a compatible 3D TV and an HDMI cable this is the best home theater system in india with wireless speakers.
2) For connectivity, we have Bluetooth and NFC which can be used to stream music files from your mobile. It also features wifi with DLNA for playing Internet content directly to your system.
3) Features many audio decoding options, including Dolby Digital, DTS-HD. Provides a great surround sound in Blu-Ray supports. Talking about the sound modes, this product comes with three pre-configured sound modes but doesn't have any equalizer settings, which is a disadvantage.
4) The design looks sleek and stylish with metal finishing. Features a web browser so your non-smart TV becomes a smart TV, to some extent.
Get Rupees 999/- Discount on Purchase by using this link.
5) The biggest con of this product is the lack of custom equalizer settings. There are not many inputs present in the Blu-Ray player, so it's impossible to connect anything other than TV to this system. Blu-ray and amplifier are in a single machine, which means if the Blu-Ray stops, your whole system is useless.
6) Overall, if you are looking for a home entertainment system for watching TV, this may be a good option. For other purposes, there are better options on the market.
1) Sony DAV-TZ145 has high definition video quality and solid sound quality due to the S master digital amplifier. Enhance your multimedia experience with this best home theater system in india with wireless speakers that supports both CDs and DVDs.
2) Even though DAV-TZ140 comes with an HDMI Output (Upscale 1080p for DVD), with USB movie playback feature (Xvid and MPEG4 Simple Profile), the lack of supported formats may chase some users off.
3) The 5.1 channel system offers a multitude of options to create a surround experience. The microsattelite speakers and the subwoofer will allow you to hear the full range.
4) This system is compact and immaculate. It has the ability to fit into small spaces enhancing your home decoration.
Get Rupees 999/- Discount on Purchase by using this link.
5) Supports the Dolby True HD, Digital Plus, and other encoders/decoders. Comes with a variety of connectivity options with an HDMI output, a USB port, a composite video output and an audio line analog in/out. Here we can see that it lacks AUX and Bluetooth connectivity.
6) Although you would expect superb sound quality due to the S master amplifier, in reality, that is not the case. The audio execution is kind of lackluster, solid at best.
7) Judging by how they described it, we expected more. At the end, this is a perfectly fine system for TV and movies, but not much for music.