5 Best Gaming Chairs In India April 2021
Gaming has picked up quite the pace among everyone. Gaming has pretty much become like movie watching where people don't just game for 5 or 10 minutes.
As games become larger and more immersive or even more competitive the more and more time, we as gamers would spend gaming. It can be universally accepted that a lot of PC gamers spend their time gaming seated.
Long periods of sitting in a chair can lead to uncomfortable strain on our backs and makes the experience unpleasant. Gaming chairs come here to save your day.
Gaming chairs provide good lumbar support with comfortable padding and a variety of adjustments including armrest adjustments and some chairs can even lie flat.
These features present in gaming grade chairs make sure to prevent stress and strain on the body over long periods of gaming and some useful features that might be helpful even for the non-gamers out there which makes this genre of chair recommendable for even working professionals.
There are a lot of expensive gaming chairs that are much costly but it does not make sense for a regular buyer. So, I have listed the gaming chairs that cost in and around Rs 20,000.
1. GREEN SOUL MONSTER ULTIMATE
2. GREEN SOUL BEAST SERIES:
3. PULSE GAMING RACING CHAIR:
4. APEX CRUSADER SAVYA HOME:
5. MAJESTIC BEAST:
Green soul is an active player in the gaming desk and chair industry. Green soul has a lot of options and Monster ultimate is the top end variant.
The monster ultimate has all the features you could ask for in a gaming chair. It comes with a metal frame for improved rigidity.
Material used in the chair is moulded foam maximising the airflow therefore reducing any kind of heat produced during the long hours of gaming.
Armrests are adjustable and the seat back can be adjusted up to 180 degrees flat. Headrest comes with a pillow for additional comfort.
The chair is wide enough to even sit cross legged and the lumbar support is made of memory foam.
Get 10% Discount on Purchase by using this link.
You can buy the best gaming chairs in different colours and two different sizes for people of different heights namely a model for people below 6 feet and another for people above 6 feet.
Warranty period for the chair is 3 years which is pretty good but certainly on the shorter side. Monster ultimate is a great chair for those looking for a chair with a lot of features and adjustments but it also comes at a pretty steep price.
The green soul beast is an excellent chair and might be the more attractive one for a lot of people with smaller body footprint.
This best gaming chairs is strictly for people below 6 feet and the best series is also considerably smaller than the monster ultimate makes it less spacious to sit cross legged.
It comes with all the important features such as pillow headrests and memory foam lumbar support like its more expensive cousin and comes with 3 years of warranty.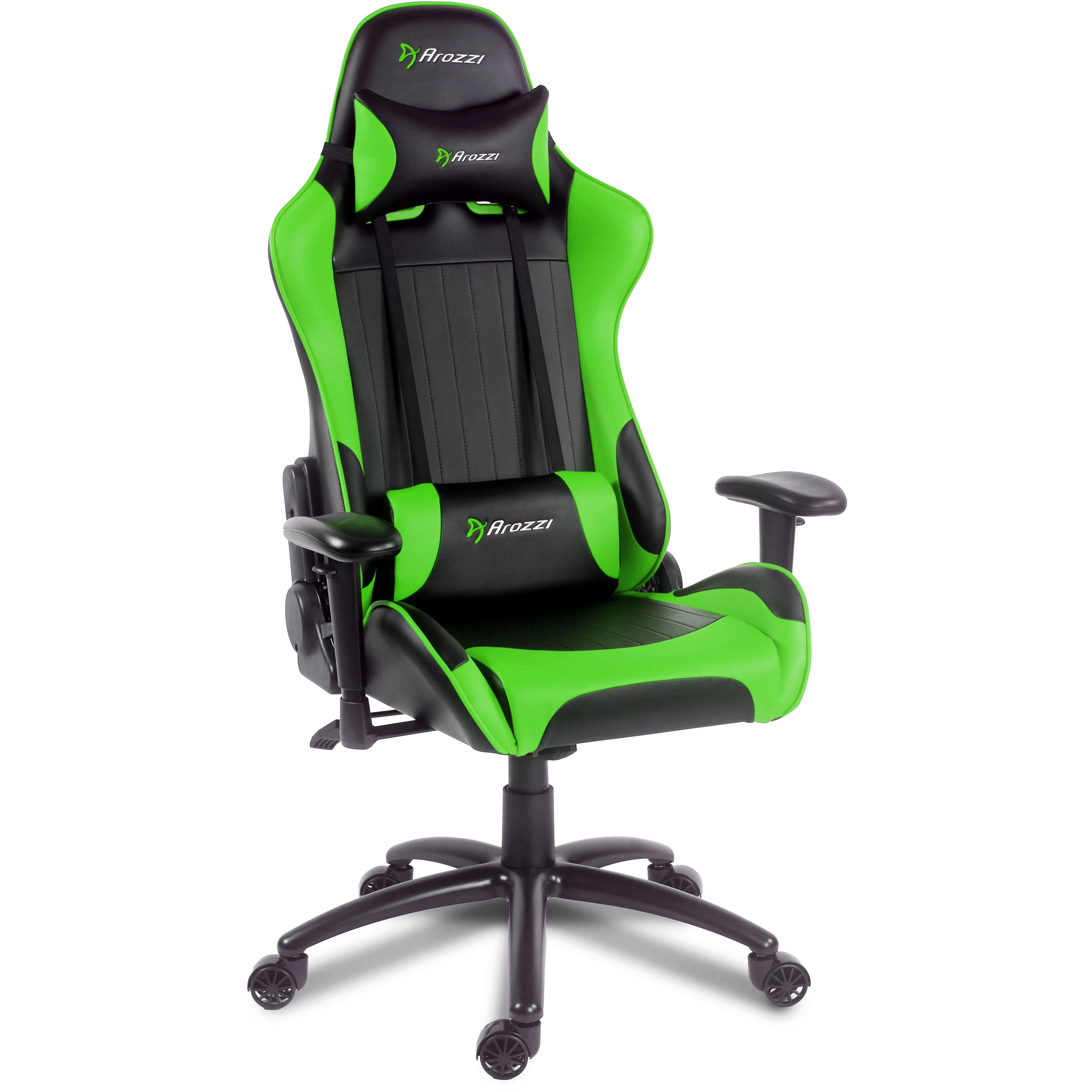 Get 10% Discount on Purchase by using this link.
Green soul beast is a better option than the ultimate as it costs less but the main caveat is that it only fits smaller heights. But if you are one of the smaller heights then you are in for pretty good experience with this.
The name of the best gaming chairs is pretty much non indicative of its use. It is called the racing chair due to its red and black colour combo.
Coming to the features of the chair itself it is just jam packed. The pulse gaming chair is what you would imagine a gaming chair to be.
It has a cushioned headrest and cushioned backrest for lumbar support and the back can be adjusted all the way up to 180 degrees to lie flat and the chair is also pretty sizable to fit a large number of body sizes.
Armrests are also adjustable in two ways to prevent strain on the hands.
Get 10% Discount on Purchase by using this link.
One drawback in this chair is the fact that the materials used are not breathable fabrics so it might cog up heat pretty quick so keep that in mind before purchasing. In regards to warranty it comes with 3 years of it.
All in all, for a considerably lower price than the competition with similar feature set pulse gaming chair is a great gaming chair if not the best.
Weird name aside the savya home is an extremely similar looking chair to the pulse gaming chair.
Feature wise it lacks a couple of features that you may care about other than that all other features are the same as the former pulse gaming chair.
Get 10% Discount on Purchase by using this link.
For one the back-rest tilts only up to 150 degrees compared to the 180 degrees tilt on the former one and most importantly the savya home comes only with 1 year of warranty which is unacceptable for a gaming chair of this price.
You can go for this best gaming chairs if there is a sale going on and the price has been cut considerably. For all other purposes, the intended pulse gaming chair is a better choice.
Majestic beast is arguably one of the best gaming chairs for the budget.
No, it does not come with all the features that come with the higher priced offerings but for someone who is looking to enter into the gaming chair market this is a great choice.
Size of the chair is pretty good with high back support and good lumbar support. The armrest is big but does not come with any sort of adjustment like the more expensive chairs.
Get 10% Discount on Purchase by using this link.
Majestic beast has a trick up its sleeve. What is meant by that is that the chair comes with extended thigh support. The chair has a small extension rail which helps in accommodating legs even if they are stretched flat.
Supported maximum weight is up to 120kgs. So, if you want something that could hold more weight look for the other options.
Overall Majestic beast is a really compelling offering for the budget and should serve well for the entry level gamers out there.